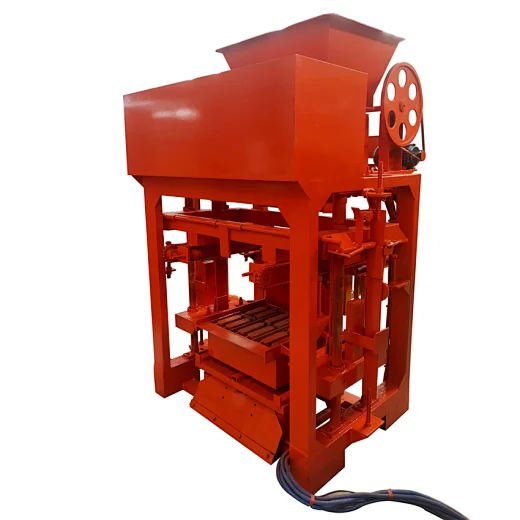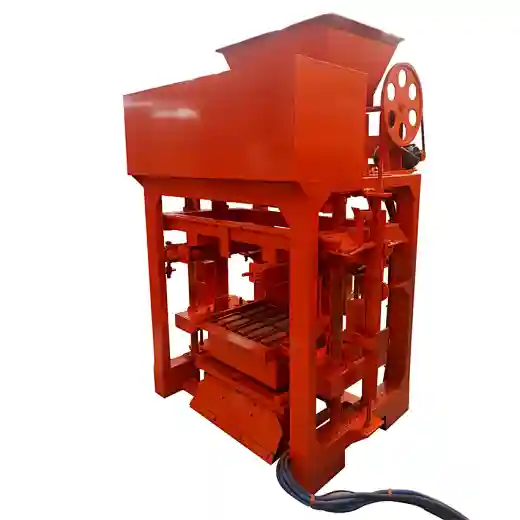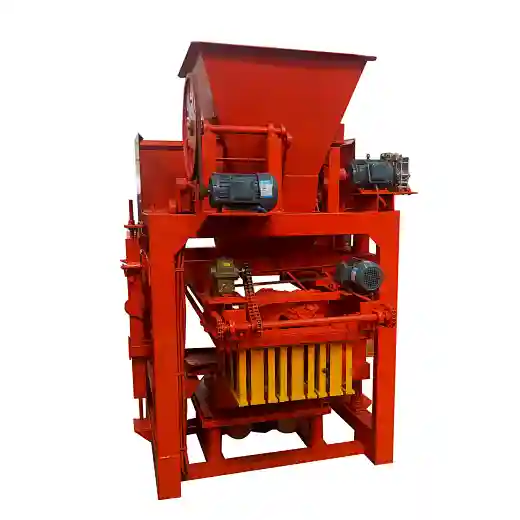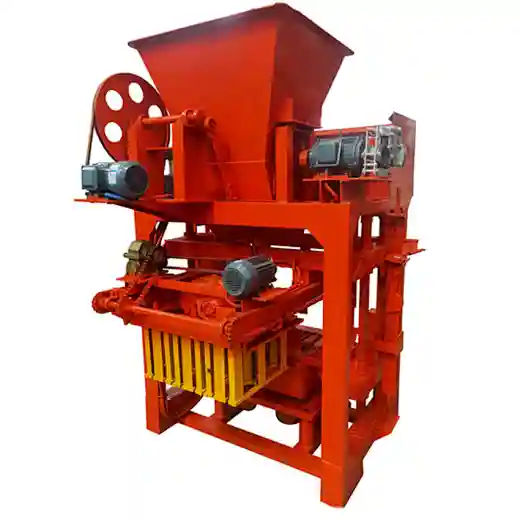 TY4-40D Brick Making Machine
4-40D
Applicable raw materials
sand, stone powder, fly ash, construction waste, etc.
Smooth operation, low noise, durable
With different molds, bricks of various shapes and specifications can be produced
QTJ4-40D Fixed small vibration concrete block making machine

Production Time: about 15-25 days

Specification

Overall size

1200*1200*2800 mm

 

Cycle

30-40s

Pressure

10T

Production Capacity

2800-3200 pcs

Power

9.3kw

Weight

1600kg

 

 

Solid cement block

240*53*115 mm (10*2*5 inch)

18000-20000 pcs

 

Hollow cement block

390*190*190 mm (15*7*7 inch)

2800-3200 pcs

 
---
Using reciprocating guide feeding device, short molding cycle, high production efficiency
High stability and low reject rate
Can produce different specifications of porous brick, standard brick, hollow block, kerb stone, road brick and grass brick, slope protection brick and other products by changing the mold
Choose high temperature resistant motor which can be used safely in 130 degrees Celsius for a long time.  And the extreme temperature is 180 degrees Celsius.
The machine made of high strength castings and special welding technology and materials has good rigidity, vibration resistance and long service life.
Electrical system adopts Siemens display screen and programmable controller PLC.  The machinery can be fully automatic, semi-automatic, manual operation.  Automatic cycle operation equipped with data input and output devices.  Control system including safety logic control and fault diagnosis system, remote monitoring system.
Imported hydraulic components and seals using high dynamic performance proportional valve.  According to different work requirements to adjust the amount of oil and pressure, in order to accurately control the movement of key components.
---
Advantages Compared with traditional block making:
1. Environment-friendly, no needs for burning or autoclave, reduce secondary pollution.
2. Reducing Costs, reduce 30% of raw materials cost, also reduce cement consumption.
3. Simple construction, high efficiency. Easy to operate and less time to use in making.
4. Better Quality, technology improved to length using time.
                                                   BLOCK TYPE