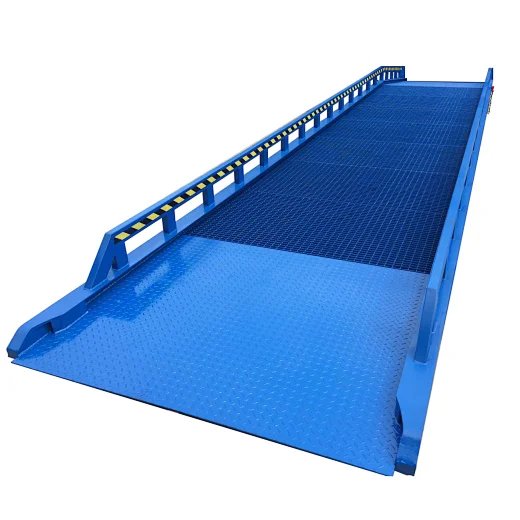 DCQ
Mobile hydraulic dock leveler is a forklift truck loading and unloading cargo, forklift straight from the ground. Connect to train
special equipment, it can transfer handing operation at any time. Now the rapid loading and unloading of goods. Use of forklift
truck pulling or pushing, mobile hydraulic can be Cargoes easily transferred to the job location is in place, forklift can freely
through the cargoes,, travel between the truck and the ground, to achieve rapid, cargo safely.
US $3000.00 - US $3500.00
/ piece
A

B

C

D

E

F

G

H

I

J

7000

2200

1000

300

10500

2000

2080

1000

800

1800

MAX LOADING WEIGHT (KG)

6 T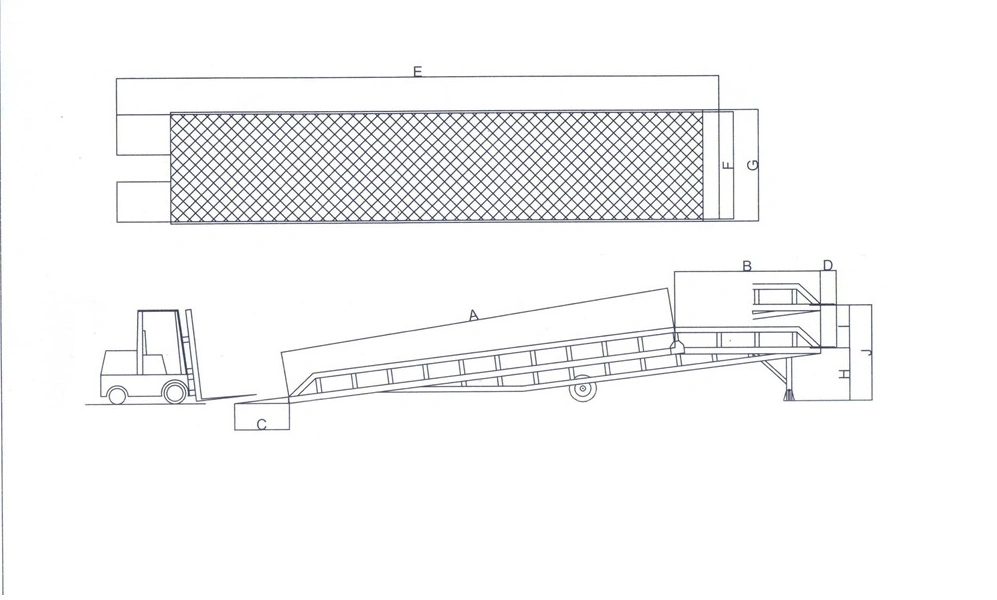 1. φ100 CYLINDER 2 PCSUSING Pin Iron Rolling Process, HIGHER PRECISION
2. 500-8 RUBBER SOLID TIRES NO NEED TO INFLATE
3. HYDRAULIC TANK
4. SEALS USING JAP NOK OR TAIWAN DINGJI
5. DOUBLE-LAYER STEEL MESH HIGH PRESSURE OIL PIPE
6. AMINO LACQUER
7. USING ITALIAN IMPORTED HYDRAULIC MANUAL PUMP
8. 1.5kw/220V/50Hz (MOTOR, GEAR PUMP, SOLENOID VALVE, OVERFLOW VALVE, SHUTTLE VALVE, TANK)
9. SUPPORTING LEGS: HAND-CRANKED HEIGHT-ADJUSTABLE.
10. BRAKE PADS: 2PCS
11. HOOK CHAIN: 2PCS
Rated load: (Forklift Gated Load + Forklift Weight) * 1.4 Dynamic Load Coefficient ≤ Platform Rated Load)